Posted on: 29th January 2008 |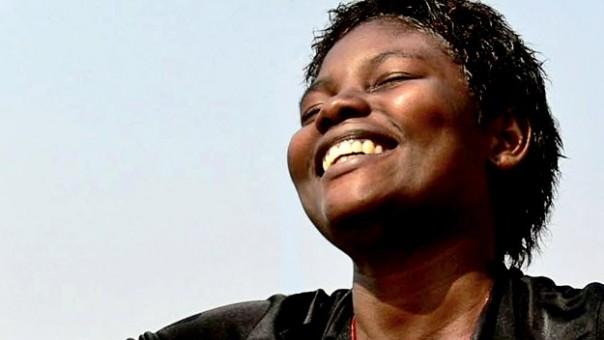 Director: Phil Grabsky
Starring: Joana, Alfredo, Domingas
UK Release date: 23 January 2008
Certificate: 12A (72 mins)


Luanda, Angola: at the National School of Music, young musicians and students struggle to learn music, while facing opposition on the part of their families and friends. The documentary follows the yearly cycle of the School, with footage of rehearsals and lectures, and shows the students' hopes and dreams for fame and fortune. The prospect of these ever coming true is very dim, to say the least.
The testimonies gathered in the film tend to emphasise hard life experiences.  These are recounted, often with a generous smile.  Joana, one of the main characters of the film, tells how she was beaten up by her ex-husband, and also tells the story of a girl who used to study at the Music School, and who was judged to be unfaithful solely because of being an artist.  Her boyfriend simply showed up at the School and shot her dead.  Joana also talks about disappointment, of people getting in the way and preventing dreams from coming true: "That happens a lot in Angola when you have a dream."
Another testimony comes from the (now former) director of the School. She talks about how women are mistreated simply because they are women. The film shows how music is a way of maintaining a certain hope for people who are on the brink of misery and desperation.  Domingas, one of the main characters, recalls that without music and the School, she would have killed herself already. Alfredo, one of the students, describes his feelings about music: "When I enter the piano world, I see everything on its way, and things will come true."  Joana's feelings would not be very different: "Before I came to the School, I was sad.  I could eat.  I could drink, but my face always showed a kind of sadness…  I myself didn't know why.  But after I came to the School, I started feeling joy."
Bonga's music blends with Luanda footage of decaying Modernist buildings from the 50s and 60s, now on the verge of ruin; in sharp contrast to the middle-class suburbs of the town.  The film attempts to expose the social inequality between the larger part of the population and the middle-class.  Alfredo stresses for the camera, "Angola is a rich country" – an old saying that has been around at least since colonial times, and a sadly true one, given Angola's immense natural resources, the profits of which never reach the lower strata of the population.
The highlight of the film is the School recital, when each student has the chance of performing before possible sponsors.  Unfortunately, the recital isn't really accompanied by the students' playing, but to an András Schiff Classical interpretation. The film tries to show that music is ultimately the "escape" that can be offered to Joana, Domingas and Alfredo.  Ultimately, the film is about them.
Pedro Homem da Silva
 Visit this film's official web site