Posted on: 22nd January 2010 |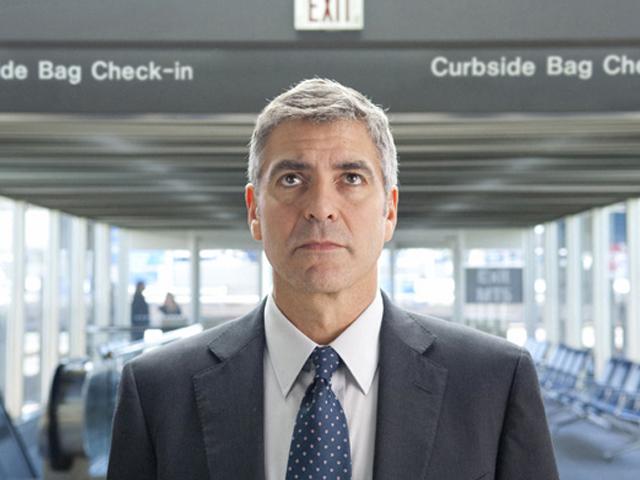 Director: Jason Reitman
Starring: George Clooney, Vera Farmiga,Anna Kendrick
UK Release date: 15 January 2010
Certificate: 15 (109 mins)


And the award goes to…Yes that's right, it's awards season again, meaning the cinema-viewing public are spoiled for choice when planning a night out at the pictures. And one film that will be picking up a few nods from the Academy is sure to be Up In The Air. Starring two time Oscar winner George Clooney (in a role he was born to play), and directed by Jason Reitman (nominated for the ever-joyful Juno) this film has 'Award Worthy' written all over it.
Clooney plays Ryan Bingham, a man whose job is to fly around America, firing people. In the last year, he has spent 322 days on the road and he loves it. Friends, family and possessions are not for him. Instead, he gets his kicks from collecting air miles and going to the front of hotel check in queues. Along the way, he starts a casual affair with businesswoman Alex (Vera Farmiga), but this is just sex. No emotional connections for these two frequent fliers.
However, when bright young thing Nathalie Keener (Twilight's Anna Kendrick) is employed by Bingham's boss to come up with a cost cutting way of firing people (using a web cam rather than face to face), his über bachelor way of life is threatened and it becomes clear that Ryan has some serious lessons to learn. What follows is a sort of road trip up in the air, as Ryan takes Nathalie around the country with him to watch people being fired, to try and prove to her that it is much more effective doing such things face to face. Along the way, with a little help from Nathalie and Alex, he starts to realise that maybe there's more to life than becoming the youngest person to ever claim 10 million air miles.
There is no doubt that Up In The Air is a very classy film. From the opening panoramic shots of America to the fantastic supporting cast (in particular Kendrick), this film is put together excellently. There is also the brilliant central performance from Clooney. Playing an almost pastiche of his own, bachelor style existence, the whole film would have been lost had it not had George as its lead. The character of Ryan Bingham is almost reminiscent of Simon Cowell: someone we really should hate but can't help but be charmed by. There is no other actor who could play a selfish, aloof man whose job it is to heartlessly sack countless people everyday, in such a charming way that we not only like the character, but also care about what happens to him. You almost wish you could be sacked yourself just to have one encounter with those brilliant smouldering eyes.   
However, despite gorgeous George and the rest of the impressive cast, there are other aspects of Up In The Air that don't sit quite so well. The message, that people are the most important thing we can have in our lives is clear, but its delivery is somehow unsatisfactory. Yes, Ryan learns that his life was empty before, but by the end of the film, his revelation hasn't brought him everlasting happiness. In fact, it has made him more aware of what his life is lacking, leaving him feeling lonely and depressed. By the end of the film I found myself wondering, against all better judgment, that perhaps he was better off before this was all revealed to him – quite the opposite, I'm sure, of what I was intended to be feeling. As an audience member you will be pleased that the film avoids the obligatory happy Hollywood ending, but the one that we are given left me feeling very unsatisfied and almost made the rest of the film irrelevant.
I would certainly recommend Up In The Air as a brilliantly acted, well produced movie, that owing to its stellar cast, will no doubt gain a fistful of awards in the coming months. But a somewhat lacking ending will prevent this film from true greatness.


Charlotte Bateson-Hill




 Visit this film's official web site