Posted on: 1st November 2012 |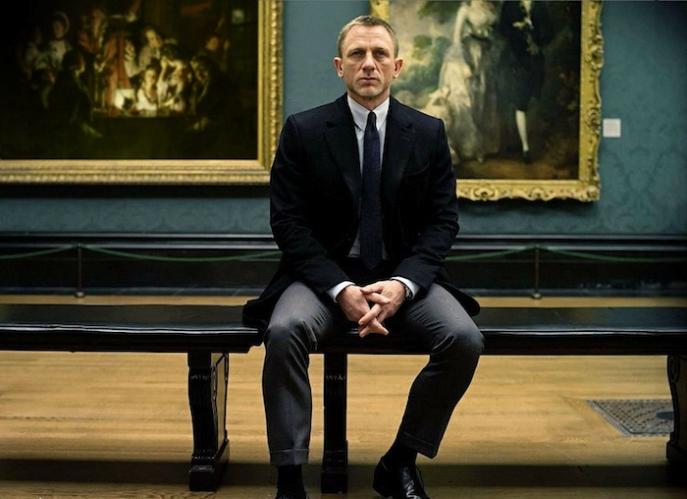 Director: Sam Mendes
Starring: Daniel Craig, Javier Bardem, Judi Dench, Naomie Harris, Ralph Fiennes, Ben Whishaw, Bérénice Marlohe, Albert Finney
UK Release date: 26 October 2012
Certificate: 12A (143 mins)


Her Majesty's most famous secret agent is back with a vengeance and this time it's personal. Sam Mendes has directed a very clever, nostalgic, classy and a far wittier Bond movie than we have seen for some time. This year is the 50th anniversary of the release of the very first Bond movie and Mendes has done a great service to the brand: Skyfall is the 23rd installment of the franchise and arguably one of the best.
Bond movies are like birthdays. You know they are coming, you remember some of them and sometimes those involved but will always forget the dodgy and uncomfortable moments, for the sake that there is always better to come. It is a brand that has incredible durability and appeal, but has needed to change to reflect the world that has grown up around it. Mendes's offering is subtly reverential to the previous movies and there is a nostalgic thread throughout. He may not have quite nailed the spectacular explosive scenes or the seminal chases, but he doesn't shy away from creating his own take on the brand.
Mendes is interested in the psychological profile of his characters and his James Bond (Daniel Craig) is a loyal, self-deprecating agent who is always trying to prove, to himself and to others, that he still has what it takes. This is Craig's third outing as Bond and he gets it dead right from start to finish, which was not the case in the previous two. He is believable and there is no other actor who can run in a suit the way he can. It is like watching pistons in a sleek Aston Martin DB5: powerful, smooth and efficient. You know that Bond will take whatever is thrown at him and brush off any debris left on his bespoke Saville Row suit. Only Craig can drink a shot of whisky whilst a scorpion sits menacingly and calculatingly on his hand and have the whole bar watch him in awe. For anyone else, it would be the act of a solo drunk seeking attention.
Mendes's Bond is perhaps more vulnerable than previous incarnations. This director has the agent Eve (Naomie Harris) shoot Bond off a moving train whilst he is trying to recover a stolen hard drive with the names of every active MI6 undercover agent on it. The aftermath sees a very stoical and increasingly motherly M (Judi Dench) trying to cope with government bureaucrat Gareth Mallory's (Ralph Fiennes) investigation into her ability to lead MI6 and attempts to relieve Bond of his duties. Neither of them know what to do with him.
The cyber war that ensues is clearly meant to reflect the world we live in today. We are told the enemies are no longer known to us, they are in the shadows, which leads us to question how safe we feel. Well, not safe at all, so Mendes resurrects quartermaster Q (Ben Whishaw) who dispenses with the exploding pens or gadgets of traditional espionage to take on the cyber war. This is a shame, as a cyber war, ironically, does not lend well to the big screen. We need action and lots of it. Bond is finally given a tiny radio. It is old school, but it works.
Every Bond film has its villain and the introduction of Raoul Silva (Javier Bardem) as the cyber terrorist with connections to M is clever and cunning. Although Silva is well-named, coming second in everything as he does, he draws us into his lair and plays mind games with Bond and with the audience. Although not as scary as when he played Anton Chigurh in No Country for Old Men, Bardem is excellent as a cold, calculating and sinister foil to the increasingly anxious Bond. He has so many strengths as an actor, not least his ability to make a Spanish accent chilling.
Bérénice Marlohe plays a relatively short-lived Bond girl; her sultry character Sévérine stalks Bond through Turkey and China and it is no surprise she is currently the brand ambassador for Omega watches. The product placement that is integral to Bond, is all there, whether it is watches or beverages; the new product being placed is undoubtedly China.
Skyfall comes to a wonderful climax as Bond returns to his childhood home, set exactly where Fleming placed it in the books so many years ago in the Scottish Highlands. Time to raise another glass of whisky to an excellent movie and to Mendes for indeed Skyfall is 'Done.'


John-Paul Morrison




 Visit this film's official web site