Posted on: 24th October 2014 |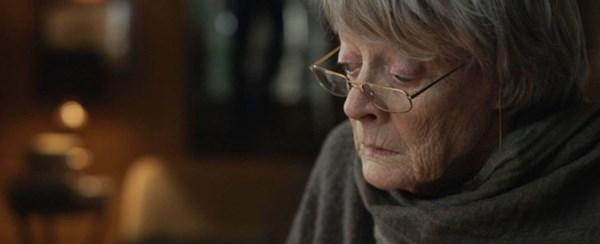 From the 58th BFI London Film Festival programme.
Director: Israel Horovitz
Starring: Maggie Smith, Kevin Kline, Kristin Scott Thomas
Certificate: 12A
Running time: 107 mins
UK release date: 21 November 2014
'An unambitious guest': so Israel Horovitz described the role he saw for himself in the cinematic world when he chose to direct his first feature film, My Old Lady, an adaptation of his 2002 play of the same name. This was a reference to a papal visit to France, at the beginning of which Pope John Paul II described himself using those words as he asked secular protestors to acquiesce to his presence. The 75-year-old playwright said that in bringing the story to the screen, his only hope was to 'make the most beautiful film possible.'
My Old Lady is set in the centre of Paris. Mathias Gold (Kevin Kline) arrives, accompanied by music from Mark Orton. Mathias is a failed playwright who has come from New York to claim his deceased father's property, in what he sees as his last chance to make a success of his life. When he arrives at the apartment he discovers, to his great surprise, Madame Girard (Maggie Smith) asleep in an adjoining room. He is further astonished to learn not only that she is a tenant but, according to an old French law, he has to pay her to live there. Madame Girard, with all of Maggie Smith's characteristic wittiness, makes Mathias' life difficult, albeit with a twinkle in her eye.
The twinkle, it turns out, hints at a secret: Mathias discovers that Madame Girard, who makes a living teaching English, was the sweetheart of his father. Things develop further when Mathias meets Chloe (Kristin Scott Thomas), Madame Girard's daughter, who insists he should leave immediately, mirroring the briskness of her increasingly decrepit mother.
My Old Lady is a narrative of discovery, joy and sadness. Mathias becomes a tragic figure: he falls into depression and returns to the alcoholism of his past as revelations about his upbringing come to the fore. Chloe, although initially a rather cold character, doesn't escape unscathed as she has to contend with her own issues. Yet as her emotions come to the surface she endears herself to the audience and indeed to Mathias, with whom she falls in love.
Maggie Smith gives a terrific performance: she induces a careful balance of pity for her character's old age and laughter at her constant ripostes. Although Madame Girard's behaviour is morally questionable, having broken up two families, she nevertheless ingratiates herself with the audience; there is certainly a Machiavellian streak to her character.
It's a bizarre tale of love, life and brokenness. The interconnectedness of the human story is evident throughout, as are the consequences of these connections: pain and hurt, as well as humour and love.
Reviewer:
Christian Keeley SJ