Posted on: 30th October 2014 |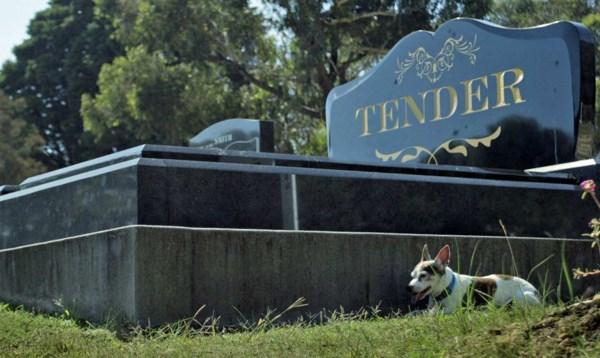 From the 58th BFI London Film Festival programme.
Director: Lynette Wallworth
Running time: 73 mins
A large smokestack billows putrid smoke into the air above a small New South Wales community. The steel mill looms large over the quiet seaside town as we see, quite literally, the way in which large-scale industry is pitted against a caring, tightknit neighbourhood. This is Port Kembla on the South East coast of Australia, and this is the setting for Tender, artist/filmmaker Lynette Wallworth's first feature-length documentary.
Tender was in competition at the 58th BFI London Film Festival for the Grierson Award, which recognises films 'with integrity, originality, and social or cultural significance'. This film certainly encompasses each of those facets, and leaves the viewer with many questions still to answer, especially regarding one's own mortality. It does so with more than a touch of humour, in a visually adept piece that is scored movingly and magnificently by Nick Cave.
The film opens with a group of energised, motivated women meeting in the Community Centre to discuss ways in which they can establish a not-for-profit funeral facility to serve the town's impoverished population. We follow the women as they pursue the idea, and they are met not only with bureaucracy but also with confusion and even derision from some in the wider community. However, once the local people come to understand the reasons behind the project, the idea gains more and more respect. Each member of this community has their own tale to tell of facing financial hardship when a loved one died.
In an interesting and moving twist of fate, as the group works towards establishing the service, one of their own is diagnosed with terminal cancer. That patient's journey towards death serves to underline the need to challenge multi-national funeral directors who seem to be concerned only with profit. Although we were never in any doubt, it becomes ever clearer that need for this new service is entirely genuine and that its advocates are motivated by the desire to do good.
It is interesting to note the lack of any discernible faith and the effects of this. Without God in the frame, funeral services risk becoming sanitised and purely commercial enterprises, while the end of life becomes a time of harrowing emotion and no little fear. As the community circles around one of its own to protect and support them in their final weeks of life, deeper questions remain untouched. In a community so determined to make a positive difference to people experiencing a loved one's death, it is striking – and sad – that each person struggles to speak to their dying friend on any level about his own passing. The group creaks under the weight of death, even as they work tirelessly to break death's associated taboos in the wider community.
Wallworth says that she sees the film as examining a community 'teaching itself how to be as present in death as we have learnt to become in birth.' It is not only interesting but inspiring to see the women – honest, driven and with their hearts in the right place – overcome their lack of professional training and propel the project forward.
At a little over 70 minutes, this is a relatively short documentary, but it does manage to pack some big questions and genuinely powerful emotion into its tight running time. It is photographed with a serene beauty by Simon Morris, even with an industrial mill dominating the horizon. It is a simple but potent film, strong on sentiment and wearing its heart valiantly on its sleeve, and is all the more successful because of that.