Posted on: 9th October 2009 |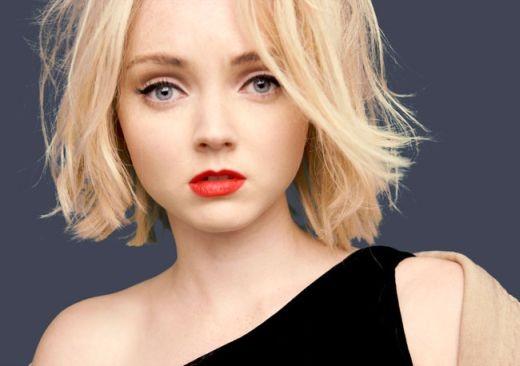 Director: Sally Potter
Starring: Judi Dench,Jude Law, Diane Weist, Steve Buscemi, Lily Cole, Eddie Izzard
UK Release date: 24 September 2009
Certificate: 12A (98 mins)


If you weren't able to catch it during the 'world-first, interactive premiere' the other week (24th September), you will have had to 'download' RAGE from a website.  Initially, it was released in seven instalments (just like Charles Dickens' work), but can now be bought in one go.  This reviewer has recently (for the benefit of a job application) described himself as having a 'Proficiency in the use of Information and Communication Technologies' so is slightly reluctant to admit that getting to watch RAGE took a bit of effort.  Initially excited by the idea of seeing the film in instalments on a mobile phone (here is the future!  movies on mobiles!), the first stumbling block to this particular faith was the discovery that it could only be viewed on one specific phone:  Apple's iPhone.  After trying to borrow the right kit from friends (who either didn't understand or couldn't get the software to work) in the end, I bought a copy of the film from iTunes at £10.99.  Which is what you will have to do if you want to see it (until they realise they'll have to exhibit it in cinemas, and RAGE becomes the first film to go from video to theatrical exhibition...). 
All of this is an interesting piece of economics.  £10.99 for the whole film or buy an iPhone... a little bit more of an investment than the seven quid or so I usually pay at my local cinema.  Interesting not least because the film presents itself as a critique of the material vapidity it argues is at the centre of the fashion industry, and one of the key characters set up for ridicule is a cynical young marketing executive.  Call me a cynical old social democrat, but I sniff marketing in this 'innovation' where they are keen for us to see trend-setting and avant garde-ism. 
On the surface, there are indeed new things about RAGE:  one and-a-half hours of monologue to tell a narrative with nothing on screen except the actors performing against a coloured back-drop, which changes to meet the mood of the moment.  It is all designed to look as if we are back-stage during the fashion-show at the centre of the plot, and the actors are talking to a young man on work-experience who's filming everything on his mobile phone.  So, besides the backdrop and the faces of the dozen or so actors, only the camera angles and lenses slowly change, producing a relentless focus on the performances.  This becomes the central delight of the experience:  apart from one's lover or one's children (or unless one is a serial killer or other sort of kidnapper) one doesn't get to study other people's faces in such detail as they are offered to us in this film.  This produces an intimate intensity of theatre (from the proximity of the actor's point of view).  In consequence, there is a convincing and engaging focus on character:  the Latino seamstress, a specialist in invisible zips, who wants to remain invisible; the pizza-delivery boy plucked from his reliable, if low status job, to be made up as Vishnu or Krishna and ornament the fashion show; Steve Buscemi's gloriously cadaverous photographer; Lily Cole's fragile and fresh-faced model, 'Lettuce Leaf';  Diane Weist's beautifully complex and compassionate, lost and beaten heiress;  Judy Dench's bitter, manipulated, betrayed and angry journalist.
Such a focused gaze is unforgiving.  Buscemi and Weist understand the need for total control and pianistic subtlety when filmed in such detail and intensity, but occasionally you're left wondering if some of the younger performers (or those less used to film) can tolerate what Jude Law's transvestite character calls 'the light', the unforgiving focus of the lens. 
Though it would be churlish not to acknowledge that this film looks and feels different to other work, it's not as if monologue is itself a new technique:  and even if you haven't seen it in the theatre recently, it isn't unknown in cinema and television. RAGE is still very much a film in our current, conventional, understanding of narrative and the mode of artistic production:  it still has a hundred people credited as being involved in its manufacture; it still relies on distribution; and as mentioned above, it still needs a highly controlled, and capitalist, marketing process.  And it concludes with a highly conventional and romantic dénouement, vaguely reminiscent of the studio executives' cut of Blade Runner.   
The real innovations in visual media (the innovations this film attempts to ape) are happening outside of studios and cinemas and beyond the control of Apple and everyone else. The possibilities and affordances of the internet, of mobile technology, of software, of human imagination, will create forms of narrative we simply cannot imagine.  And I wonder if in time film and cinemas will become, like opera and opera houses, a minority art form and the privilege of a cultural elite; a film like RAGE marks not so much the beginning of something new and exciting, but the beginning of the end of the age in which cinema has been the dominant form of cultural production. 


Ambrose Hogan




 Visit this film's official web site