Posted on: 11th February 2010 |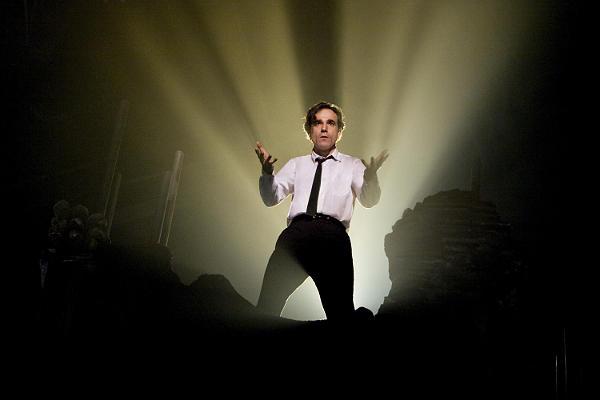 Director: Rob Marshall
Starring: Judi Dench,Sophia Loren, Daniel Day-Lewis, Nicole Kidman, Pen?lope Cruz, Marion Cotillard,Kate Hudson
UK Release date: 18 December 2009
Certificate: 12A (118 mins)


A few months ago, whilst I was in the cinema to watch another film, the trailer for Nine was shown. Wowzer, it looked amazing! From the director of the brilliant Chicago (Rob Marshall) and with a truly spectacular female cast, Nine looked set to be a sumptuous treat for both my eyes and ears. But now I have finally seen it, oh how wrong I was.
The story centres on Guido Contini (Daniel Day-Lewis), an Italian film director supreme loved by fans, critics and everyone in-between. It appears that Guido is suffering from a mid-life crisis: he has writers block and hasn't written a word of his new movie that is due to start filming imminently. The focus of the film is on the relationships he has with the women in his life: his wife, Luisa (Marion Cotillard); his mistress, Carla (Penélope Cruz); his muse, Claudia (Nicole Kidman); and his deceased mother (Sophia Loren), to name but a few.
But don't be fooled into thinking that this strong female cast will add up to a film which will celebrate women and all that is fantastic about feminism. It is in fact the opposite. With the exception, perhaps, of Judi Dench's character, Guido's costumer, designer and confidant, every female character in this film is cast as either weak and unable to resist the charms of Contini, or a sex-obsessed temptress whose only aim in life is to get the film director into bed. 
Perhaps one of the film's biggest faults is that we are never actually shown why all these beautiful, once-strong women are reduced to pathetic hangers-on when in Guido's company. Would women such as Luisa and Carla really be reduced to snivelling wrecks by such a man? We can see that he is a successful director; but as for dazzling and charming, not so much. All we are shown is a rather desperate man who only uses women to make himself feel good. The audience is instead expected to assume that when he is not having a breakdown, Guido is irresistible. Despite Day-Lewis' best attempts, we never really warm to the lead character and this is something that few films can recover from.
Another failing point of Nine is its musical numbers. While visually, many of them resemble Chicago (many are performed on theatrical scaffolding last used in Marshall's Oscar-winner), they are completely lacking in the razzle-dazzle that made Chicago so special. Each of the women has at least one song to perform, lamenting their relationship with Guido, and while each and every number is performed with terrific spirit and gusto, don't expect to be humming any of the tunes as you leave the cinema. You get the feeling that the cast and crew went through all the motions to come up with fantastic performances (sexy costumes, vigorous dance routines) but all this never seems to translate to the musical magic that Marshall has been able to create in the past.
With the Oscars just around the corner, there is no doubt that everyone had high hopes for Nine. You can almost hear the film studio smugly counting their nominations. But every year there is one movie that on paper should be set for awards glory (last year's was the Tom Cruise flop, Valkyrie) but fails to deliver in reality. With a measly four nominations, and only one of them being a major one (Penélope Cruz for Best Supporting Actress), Nine, it seems, is 2010's Academy flop.


Charlotte Bateson-Hill




 Visit this film's official web site